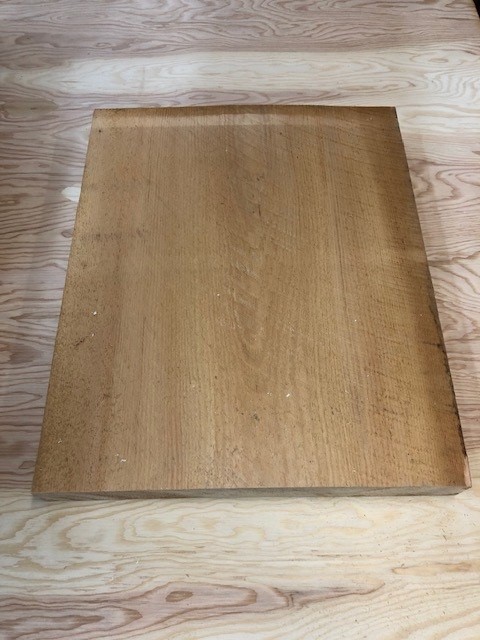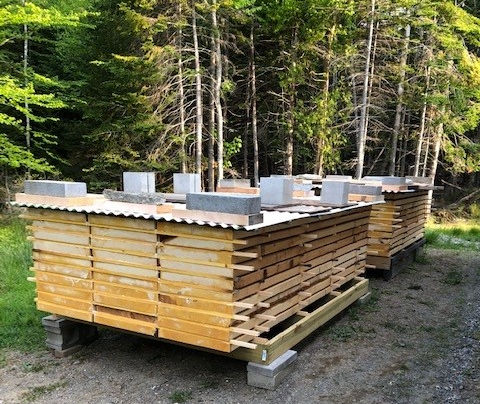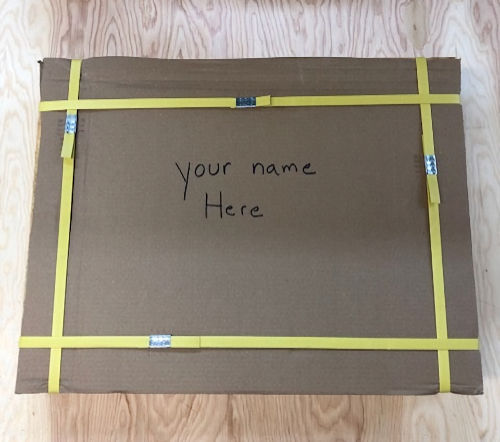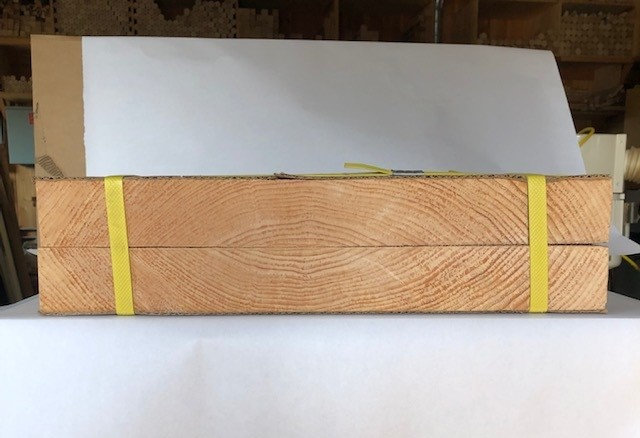 New Item Summer 2021 - Windsor Chair Seat Blanks
Please Read Before Purchasing:
Welcome chairmakers! Sourcing quality chair making materials can be difficult. I am now offering eastern white pine seat blanks as a service to other chairmakers. All blanks are completely air dried for a minimum of 16-17 months before they are for sale. Air-dried seats carve a little nicer than kiln-dried and are less brittle. I purchase these as 9/4" thick x 21" wide by various lengths. I then cut them 8' to 10' long that allows me to make a neat, level and elevated air-drying stack, which is covered with metal roofing, then the ends are double sealed with anchor seal. The material is purchased from a mill up north and stored on our family property where it is then air dried for one year, allowing me to transport them 300 miles home to Connecticut at a much lighter weight. Once home, I then re-stack the blanks outdoors for a few more months before bringing them into the shop for the last couple months and then they are finally ready for my use or for sale.

The blanks do shrink as they dry so a shipped blank will be a little smaller. As I would consider these premium seat blanks, the trees have branches which can result in knots. I primarily cut out the knots and ship clear blanks, which results in more waste. As I try to conserve this great resource, a dime to a quarter size knot on one side is an acceptable seat blank.

As I cut through each year's batch, there will be boards that must be ripped to remove knots that can be glued into blanks and those will never have a knot in them. This will only be done for a shield seat, which would be glued in a three-piece manner that Pete uses to match the growth rings. The glued-up blank will only be an option if the supply of one-piece blanks is limited and I would notify you before I ship to confirm this is acceptable to you. However, some chairmakers prefer the three-piece option because they feel they have less of a chance of splitting or warping. The blanks will be in the rough and will need to be flattened. If the blank is a glue-up, it will be planed before glue-up and left a little thick.

For ease of ordering/shipping, the seat blanks are sold in two pre-determined sizes and weights for an easy click and buy check-out via PayPal

Because it would be wasteful to use a larger armchair blank for a side chair, I have provided two standard lengths for ordering. One size fits most arm chairs and one size fits most side chairs. However, the blanks are all cut to order. As I try to give you the best blank for your chair, please provide me (in the notes to seller within PayPal) which chair you plan to make and the size you think you need so that I can cut accordingly and position any knot in an appropriate location or cut out completely. This will help me get the most yield from the material which will help us all. Both sizes can be sold as either a single or as a pair, which saves on the cost of the blank and shipping.

Please Be Advised:
I have a size list of the most common chairs built today under the plans from Curtis Buchanan and Elia Bazzarri or classes taught by Mike Dunbar. If you note the chair style being made, I can size the blank accordingly. Please note, the blank may be a little shorter than the ordering/shipping size (noted above), but will fit your chair
To ensure everyone has a chance to purchase a blank, I'm currently limiting four seats per customer per month until I confirm demand for the product.
I will continue to offer the blanks for sale as long as there is interest in the blanks and a resource to purchase them.
Please be advised these blanks are cut to order and will be packed and shipped the 1st & 3rd Monday of each month.

Revised Seat Blank Purchasing Information (08/22/2022)

Currently all seat blanks are $80.00 ranging in size from 20"x20" to 20"x24" depending on the chair you are building. After selling the blanks for one year I determined that telling me the chair you plan to build will be a requirement, if possible, that way I can size the blank accordingly and get the most yield from the planks stretching the material as far as possible to preserve it for all of us. Plus some planks have many knots or defects that I cut around to send you a premium blank cutting a larger piece than needed, avoiding knots had become wasteful. The blank may be shorter than 20" but not narrower depending on the chair this will only help you with total weight & size for the shipping.

Please note all packages will be subject to a $7.50 packing charge to cover materials etc. I can pack 1, 2, or 3 together.

Currently the PAYPAL Click and Buy option is still not available. I could not come to an agreement with UPS, so all shipping cost will be determined by size & weight to your zip code. If you would like to place an order please contact me through the contact page and include your zip code. The cost generally ranges from $20.00 to $45.00 for a two pack, depending on your shipping zone.
Turnings
You will find a wide variety of turnings for sale to make Windsor chairs. There are several different styles of legs, stretchers back posts and spindles to purchase. Please take a minute to browses to see if there are any you like. If interested in purchasing, please call or email me a list of the part numbers for my review. The turnings can be purchased several different ways. Please go to the price list to see what's right for you. Custom turnings are available upon request. All turnings come in maple and some are available in cherry and oak in limited quantities.
Turnings Price List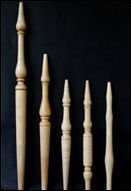 Legs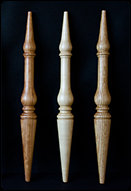 Stumps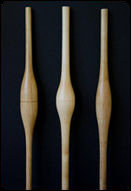 Side Stretchers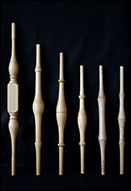 Center Stretchers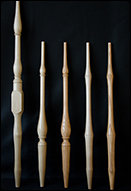 Back Posts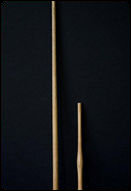 Spindles